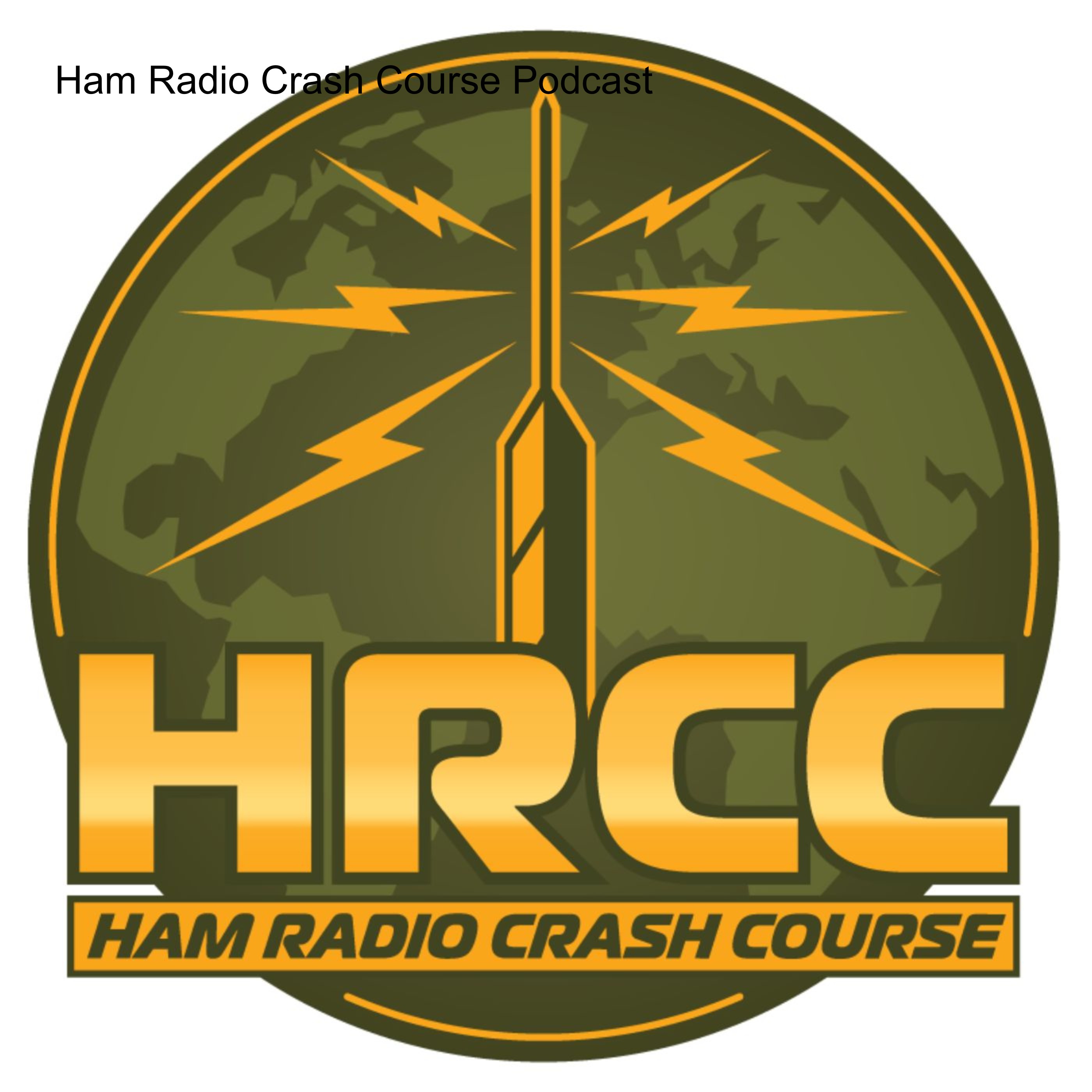 Show Notes (contains affiliate links): How can you grow ham radio tomorrow?
Sorry for the shortest every HRCC podcast.  I am out on travel but I had a great opportunity to talk with my amatuer radio friends on how they think they thinks they could improve ham radio. 
Big thanks to!
David Minster, ARRL CEO: https://twitter.com/david_minster
Matt AE4MQ: https://hamradioadventures.com/
Jason KC5HWB: https://www.youtube.com/channel/UCKpVMjRE0m60lKCBWhIlo0A
Sterling Mann:  https://twitter.com/N0SSC?ref_src=twsrc%5Egoogle%7Ctwcamp%5Eserp%7Ctwgr%5Eauthor
Zach KN4KVC: https://discord.gg/xhJMxDT
Frank, Tank Radio: https://www.youtube.com/c/TankRadio
Sean W9FFF Ham Radio Dude: https://www.youtube.com/c/HAMRADIODUDE
Ray Novak N9JA: https://twitter.com/n9ja
Mike K8MRD:  https://www.youtube.com/c/K8MRDRADIOSTUFF
On this week's episode of Ham Radio Crash Course, a podcast roughly
based on amateur radio but mostly made up of responding to emails from
listeners, hosted by Josh Nass - KI6NAZ and his reluctant wife, Leah -
KN6NWZ, we talk about CW Misconceptions, $2B in funds for disaster resilience infrastructure and chasing POTA. 
Have a drink with us! Today, we're drinking… beers for K6ARK Coronado Early Bird and South Norte Pan A Flores. Thank you so much Adam! Check out his YouTube channel at https://youtube.com/c/K6ARKPortableRadio
Josh has a short tip with the Ham Radio Minute: Chase the POTA
Join the conversation by leaving a review on iTunes for Ham Radio Crash Course podcast at https://podcasts.apple.com/us/podcast/ham-radio-crash-course/id1400794852 and/or emailing Leah@hamtactical.com. Leaving a review wherever you listen to podcasts will help Ham Radio Crash Course reach more hams and future hams and we appreciate it!
Preparedness Corner: HUD is issuing $2B in funds for disaster resilience grants. Consider reaching out to your local governing bodies to get some of the funds put towards Ham Radio infrastructure. 
https://thehill.com/policy/equilibrium-sustainability/592284-hud-opens-access-to-2b-in-climate-disaster-resilience
Email Correspondent's Tower: We answer emails with ham radio questions, comments on previous podcasts, T-shirt suggestions and everything in between.
Links mentioned in the ECT: 
Wartime preparedness tweet suggested by James: https://twitter.com/leahmcelrath/status/1485837235941425154
What Tank Radio does in a Texas snow storm: https://youtube.com/shorts/U2FQBbUKiAk?feature=share
Nick started a business to buy radio gear. If you'd like tag or morse code bracelets, his email address is nshopkins25@gmail.com.
Giveaway link: https://forms.gle/P8mXovCRMj7B69VYA
Show Topic: Misconceptions about CW. 
Thank you all for listening to the podcast.  We have a lot of fun making it and the fact you listen and send us feedback means alot to us!
Want to send us something? Josh Nass  P.O. Box 5101 Cerritos, CA 90703-5101

Support the Ham Radio Crash Course Podcast:
Patreon - https://www.patreon.com/hoshnasi
Shop HamTactical: http://www.hamtactical.com
Shop Our Affiliates: http://hamradiocrashcourse.com/affiliates/
Shop Our Amazon Store: https://www.amazon.com/shop/hamradiocrashcourse
As an Amazon Associate I earn from qualifying purchases.
Connect with Us:
Website...................► http://hamradiocrashcourse.com
YouTube..................► https://www.youtube.com/c/HamRadioCrashCourse
Podcast...................► https://hamradiocrashcourse.podbean.com/
Discord....................► https://discord.gg/xhJMxDT
Facebook................► https://goo.gl/cv5rEQ
Twitter......................► https://twitter.com/Hoshnasi
Instagram.................► https://instagram.com/hoshnasi (Josh)
Instagram.................►https://instagram.com/hamtactical (Leah)